A new student, Ms. M.S. is now studying very hard in accordance with my teaching every day. I feel it is a "great privilege" of mine to teach her at Ginza sanctuary.
This time, I'd like to introduce some part of the study she meaningfully and deeply experienced. She deliciously experienced recognizing, understanding and assimilating the teaching material rationally written. She is a person who sentiently and profoundly enjoys tasting literature (writing) very much.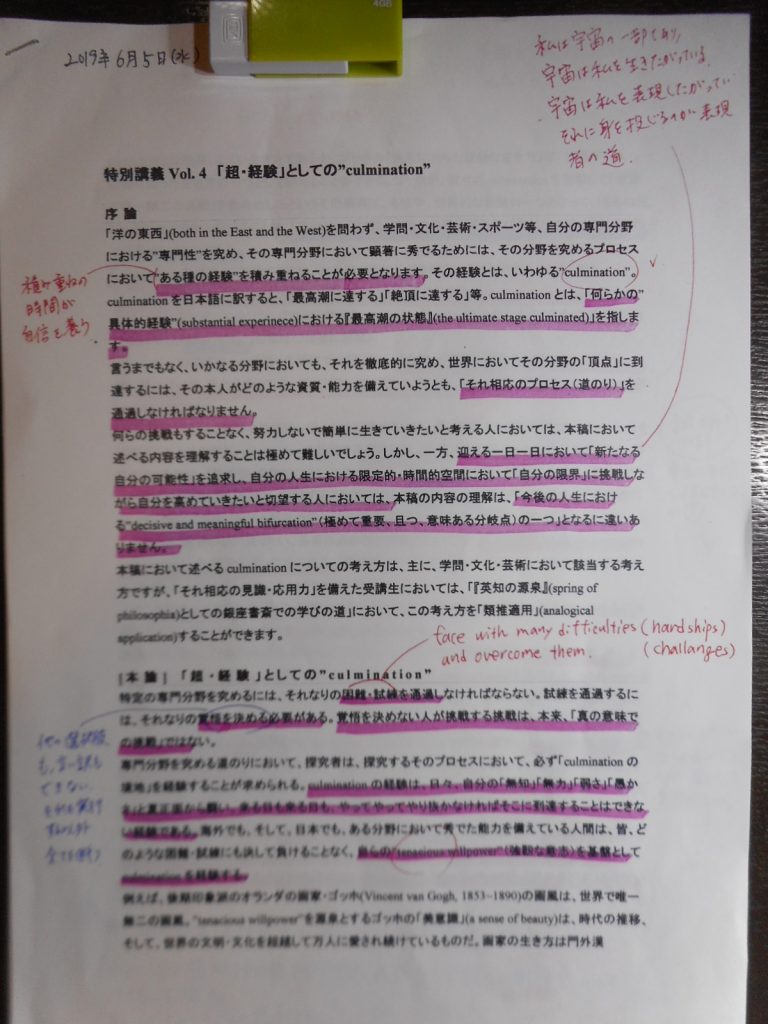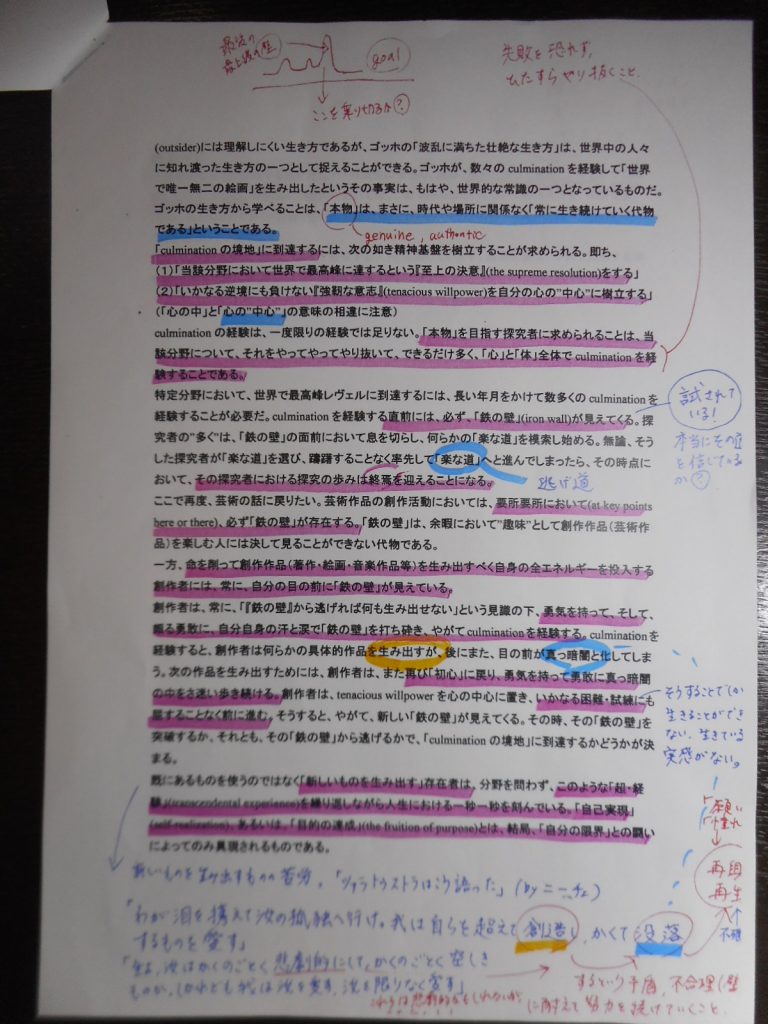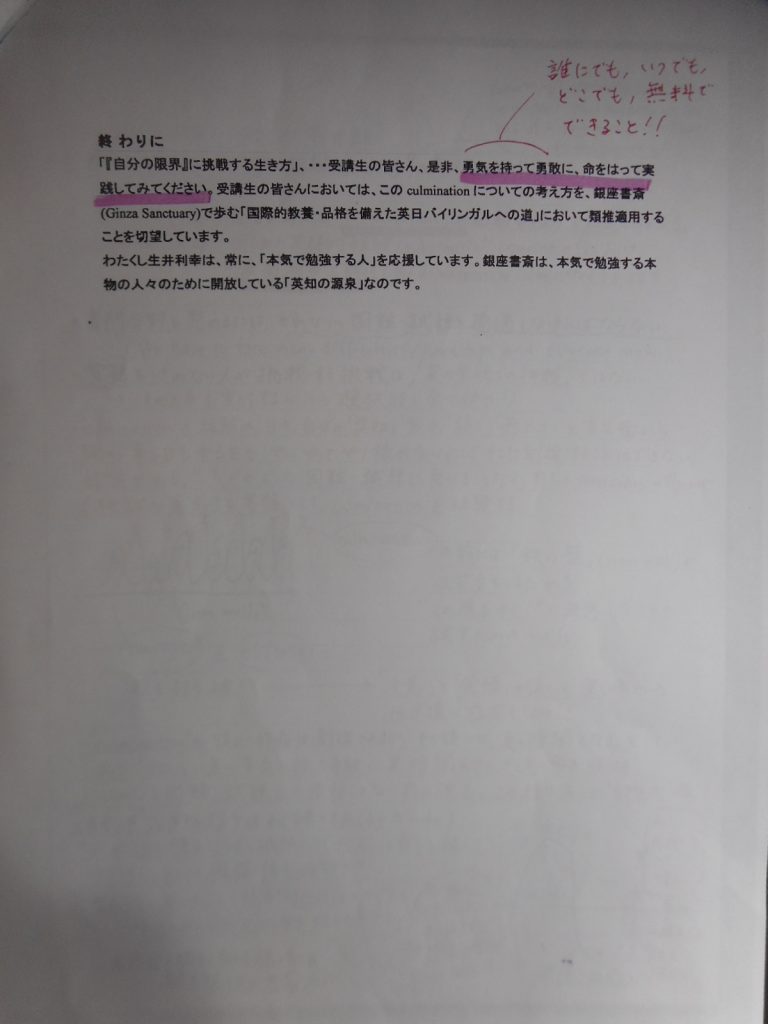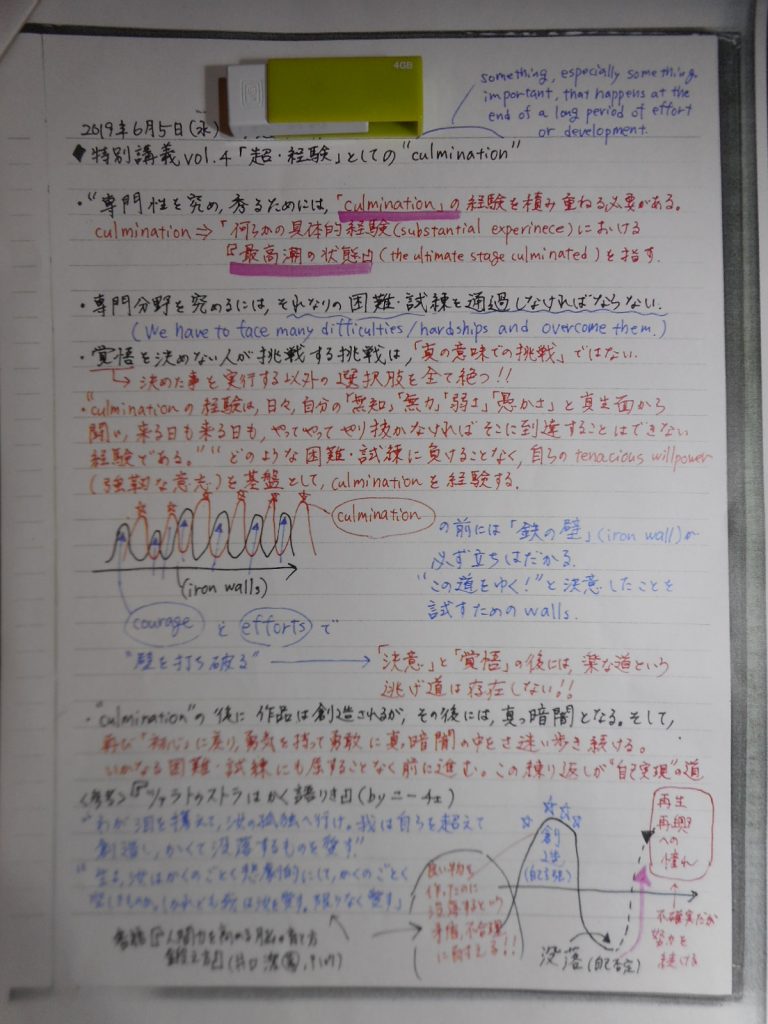 I do hope that Ms. M.S. will realize her plan and dream through receiving my lessons. Needless to say, "There is no royal road to learning." She absolutely understands the meaning and value of making an unflagging effort every day every night. There is no other possible way for the sake of self-realization.
I'd like to cerebrally assert that "truism will out all the time." Nobody here on earth can change anything about it.
◆Suggestion for the students and disciples
I'd like you to sincerely read those pages introduced Ms. M.S. submitted for your reference, if you wish to do so. It can be done in the lesson upon request next week.